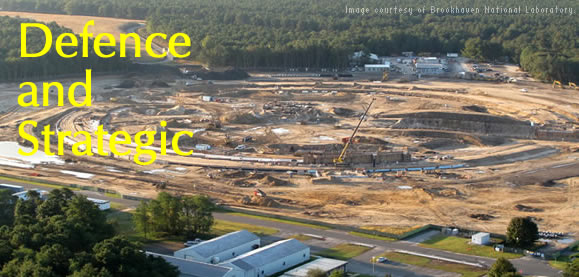 CAD for Defence and Strategic Sector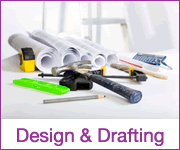 SellCAD is Quick and Reliable and secure, especially for Defence and Strategic sector, be it products or Services
SellCAD has been a supplier to defence since 1999 in its previous avatar as Envision IT.
In present times, SellCAD offers Autodesk Software, Design and Drafting, in association with CAD/CAM Services, Inc. US, drawings scanning and conversion services.
CAD/CAM Services, Inc.

CAD/CAM Services, Inc. (CCS) is a 20-year old CAD business based in Dallas (Celina), Texas USA. CCS is one of only six (6) firms in the entire US that is qualified and certified for Department of Defense scanning and CAD conversion work.
CCS has completed many CAD drawings conversion projects for US Department of Defence (DOD) successfully e.g. writing drawing specifications for over 2,000 aperture cards and convert them into into AutoCAD. US DOD only accepts true Cad Perfect™ CAD drawings.
Another project involves Boeing / Vought Aircraft in which CCS converted a major aircraft wing of over 200 - 10' long drawings. This involved conversion and assembly into a single CATIA 3-D model within .005 tolerance!
SellCAD association with CCS brings you the defence and strategic sector expertise to your doorstep. This would allow our defence and strategic sector clients such as Synchrotron, Mining, Aerospace to cost effectively convert their paper or other media based assets into electronic and CAD formats.
Our Services for Defence and Strategic Sector include:
SellCAD provides confidential and secure drawing scanning and conversion services to Defence and Strategic sector. All our defence and strategic sector work is done onshore or when allowed, at CCS facilities in US. If required, we can provide 'onsite' conversion facilities with expert personnel with appropriate security clearances.
Drawing Conversion may involve one or more of the following steps:
Hardcopy Paper or Media to image or PDF conversion: Depending upon sensitivity, drawings are scanned using large format scanners at client site or our facilities in Melbourne into TIFF, JPG or PDF formats.
Electronic Image or PDF to CAD File: The electronic files are then converted into CAD files using automated tools followed by manual cleansing.

CAD Perfect™ : CAD Perfect is trademark of CAD/CAM Services. When CAD files can be processed on US domains, the image or PDF file is uploaded on CAD/CAD servers for processing. Once processed, files are provided to clients. It has not yet been established but should there be tasks of reasonable size i.e. where invoicing exceeds $3 Million, we should be able to offer this service onshore under license from CAD/CAM services.

Convert or Interchange Microstation, AutoCAD, CATIA, Solid Edge, SolidWorks formats: The conversion tasks are semi-automated with initial work done using automated tools followed by manually quality control. The manual quality control means comparison of original drawing with converted drawing and fixing the errors manually.
Raster to Vector Conversion: This means converting images into files that can be zoomed into or out without distortion. Once again, the task is semi automated i.e. automated scan followed by manual quality control (QC).
Defence or Strategic Sector design and drafting services can be provided from our local office in Melbourne or at CCS facilities.
Our main work involves Autodesk Products and CATIA. While there is no minimum requirements for work to be done in Autodesk products, non Autodesk product based design and drafting should involve at least 10 months effort.
The design and drafting can be done at CCS facilities in US.
We are leading vendor for Autodesk products in Australia and a supplier to defence since 1999.
We offer ALL AUTODESK products especially the following:
AutoCAD LT, Revit LT, Inventor LT
AutoCAD, AutoCAD Design Suite
Autodesk Design Suites i.e. Building Design Suite (includes Revit), Product Design Suite (Includes Inventor), Infrastructure Design Suite, Factory Design Suite, Entertainment Creation
Autodesk Vault
Autodesk Navisworks
Autodesk Subscription, New and Renewal for Defence units
Autodesk Product Upgrades
CAD and IT Training for Defence Personnel and Defence Contractors
We provide CAD and IT training for Defence Sector and its contractors. Our CAD training includes all CAD products such as AutoCAD, Revit, Inventor, Civil 3D, MAP 3D Training and Microsoft, A+, Embedded Systems and other specialised IT trainings. We also provide Prometric Testing services
As Australia based company with sound credentials, we are geared towards taking on all strategic CAD business from Defence, Aerospace and sectors of similar nature.
Please call us on 1300 289 223 or Email Orders@SellCAD.com.au for further information on CAD Design and Drafting.